We will work diligently to protect your rights..
The Law Office of Jim A. Trevino provides dedication and comprehensive legal representation in a variety of legal areas.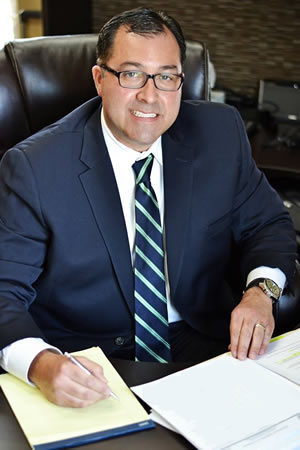 Attorney Profile
Born and raised in Fresno, California, Jim A. Trevino received his Bachelor's Degree from UC Berkeley and his Law Degree from San Joaquin College of Law. He is a member of the California State Bar, Fresno County Bar Association and the La Raza Lawyers Association Serving Fresno, Clovis, Hanford, Lemoore, Avenal, Corcoran.
With a type of natural charm, Jim has a way of making his clients instantly feel at ease. His down-to-earth, yet no-nonsense demeanor has earned him a reputation of being a highly sought after and effective litigator in the courtroom. Over the years he has developed many relationships and is considered very well connected within the central valley legal realm. There is simply no better attorney to have on your side at your time of need.
Outside of the courtroom, Jim's passion is his family. He enjoys traveling, as well as spending time with his extended family. He also enjoys a good poker game where his competitive nature tends to shine through. This competitiveness also works to his advantage in the courtroom.
Big or small, Jim considers each case his most important and treats each and every client like a friend. He has worked hard to get to a place in his life that he can be proud of, and is grateful to wake up each morning as a criminal defense attorney and spend his days in a profession he is so passionate about. He knows that even the best criminal attorney is only as good as his last case, and he therefore constantly seeks to learn new ways to be a more effective attorney.
Court Admissions:
– All California State Courts
– U.S. Court of Appeals, Ninth Circuit
– U.S. District Court, Central District of California
– U.S. District Court, Eastern District of California