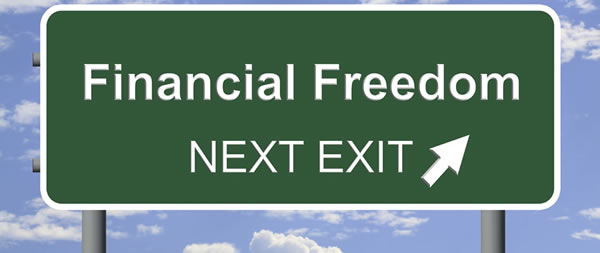 Bankruptcy Attorney Summer Kings County Complete Bankruptcy
Hanford, Ca – Trevino Law Group announces unheard of Summer Bankruptcy Special. Jim A Trevino, managing partner for Trevino Law Group, "We are pleased to offer such a discounted Bankruptcy offer to the residents of Kings County only (Armona, Avenal, Corcoran, Hanford, Kettleman City, Lemoore, and Stratford, Ca). Our continued dedication and support to the people of Kings County is on record with a Complete Bankruptcy as low as $750 plus court costs."
If you have ever considered filing bankruptcy or your bills have become overwhelming. The time is now to talk to an experienced bankruptcy attorney that can find out if bankruptcy is right for you. Trevino Law Group has made it even easier to make that fresh start and allow yourself to start living again. Call to schedule your free consultation with a experienced bankruptcy lawyer. Se Habla Espanol.
What Chapter Bankruptcy Filing is Right For Me?
When considering whether a chapter 7 bankruptcy filing is right for you. Our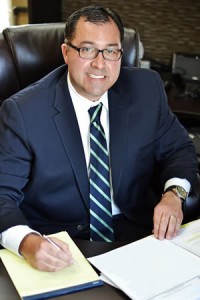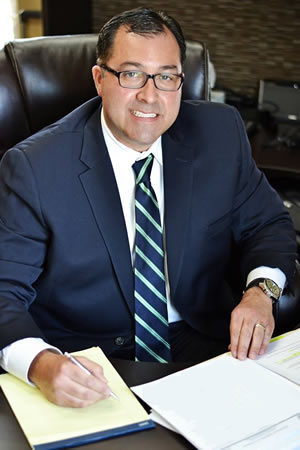 experienced bankruptcy lawyers can factor out your situations and let you know if you qualify for filing for bankruptcy. There are numerous factors to consider whenever filing for bankruptcy. You owe it to yourself to get the necessary bankruptcy information especially when rates have never been so low. Call today to schedule a free bankruptcy consultation and get the answers you need to know.
Can I Save My Home and My Car While Filing Bankruptcy?
Bankruptcy protection allows individuals and families to do such that. Each bankruptcy case is different and needs to be discussed with a qualified bankruptcy attorney. Jim A Trevino of Trevino Law Group, stresses how important it is to get all the information when deciding to file for bankruptcy to see which direction to travel order to best protect your assets.
[one_half_last]
[/one_half_last]
Trevino Law Group is proud to serve Kings County and its cities of Armona, Avenal, Corcoran, Hanford, Kettleman City, Lemoore, and Stratford, Ca. Our dedication and continued support of Kings County and its people starts with a fresh start! Call and schedule your free bankruptcy consultation today. Se Habla Espanol.
Immigration has been an important contributive factor to in the US civilizational growth. Throughout the ages, people all around the world have migrated to the USA in search of peace and prosperity. However with disturbing elements increasingly pouring into the US territory, the American authority is very much concerned about the national security and particularly the 9/11 has evolved the country's security policy and immigration laws to a more stringent level of operation.
The American administration today, in an attempt to restrict illegal and potentially harmful immigration, has opted for new immigration law which are stricter than ever before.
In this context, one can have a brief overview of the new immigration law in the USA.
• The Border Protection, Antiterrorism, and Illegal Immigration Control Act of 2005 [H.R. Bill 4437] (passed in December, 2005 by a vote of 239 to 182). Also known as the "Sensenbrenner Bill," (after the name of Wisconsin Republican Jim Sensenbrenner), the bill is presently being considered upon by the United States Senate, following amendment by the Senate Judiciary Committee.
Some of the provisions of the bill are:
1. Fencing of 700 miles (1120 km) of US-Mexican border at points which see highest number of illegal immigrant crossings.
2. Requiring the federal government to take custody of illegal aliens detained by local authorities.
3. Mandating the employers to verify workers' legal status through electronic means
4. Eliminating the Diversity Immigrant Visa (also known as Green Card Lottery) program.
5. Prohibiting grants to federal, state, or local government agencies that enact or maintain a sanctuary policy.
Debate over the bill:
The bill has led to a big debate over its intentions. Various migrant, social justice, humanitarian, and religious organizations opine that the proposed legislation will inflict an unfair effect over 11 million illegal immigrants and those associated with them in the US.
The bill is said to be:
• infringing on the human rights of asylum seekers by stripping important due process protections
• criminalizing status over which the immigrants have no control
• dramatically limiting the immigrants' access to essential services
• redefining undocumented illegal immigrants as felons, and punish anyone guilty of providing them assistance.
Detractors say the bill includes measures that will infringe on the human rights of asylum seekers by stripping important due process protections, criminalizing status over which they may have no control, and dramatically limiting their access to essential services. It would also redefine undocumented illegal immigrants as felons, and punish anyone guilty of providing them assistance. It also would create several new mandatory minimum penalties for a variety of offenses, including some that would expose humanitarian workers, public schoolteachers, church workers, and others whose only object is to provide relief and aid to five-year mandatory minimum prison sentences.
The supporters of the bill on the other hand argue that it will increase border security by providing more US Immigration and Customs Enforcement agents to the border, curtailing entry to the country by terrorists, as well barring curtail drug trafficking and human trafficking from Mexico to the US.
Response:
In 2006 April, the US was engulfed in the massive immigrant rights protests (in 102 American cities) against the bill. Both illegal immigrants and supportive legal residents took to protest against the legislation which is believed to have led to mass deportation. Anti-bill voices have also called for Congress to pass a bill that allows unauthorized immigrants to receive legal status.
• Comprehensive Immigration Reform Act (CIRA) of 2006 [Senate Bill 2611] deals with immigration reform. Sponsored by Senator Arlen Specter, the bill was passed on May 25, 2006, by a vote of 62-36. It proposes to increase security along the United States-Mexico border, to allow long-time illegal immigrants to gain citizenship with some restrictions, and to increase the number of guest workers over and above those currently residing in the US through a new "blue card" visa program. Moreover, unlike the 2005 H.R 4437 bill, there is a citizenship path proposed in S. 2611.
Some of the provisions of the bill are:
• Providing that the total number of aliens and their dependents who receive legal permanent resident status shall not exceed 18,000,000 during each 10-year period beginning with the period from 2007-2016.
• Border Tunnel Prevention Act providing criminal penalties for constructing, financing, or using illegal border tunnels.
• Making it illegal to knowingly hire or recruit an unauthorized alien.
Reactions:
There have been both positive and negative reactions to the bill. On the negative side, there are voices stating that the legislation could lead to multiplication of (illegal) immigrants to the United States in next few years, while on the positive side, body like the National Immigration Forum is of the opinion that the bill has actually put in effect a comprehensive immigration reform. It has also been welcomed for paving a path for granting citizenship status to millions of immigrants.
LOS ANGELES (AP) — Former All-Star outfielder Lenny Dykstra pleaded guilty Friday and could face 20 years in prison for hiding and selling sports memorabilia and other items that were supposed to be part of his bankruptcy filing.
Dykstra, 49, entered his plea in U.S. District Court to one count each of bankruptcy fraud, concealment of assets and money laundering.
It was the latest legal problem for Dykstra, who earned the nickname "Nails" because of his gritty style of play, and spent his 12-year career with the New York Mets and Philadelphia Phillies. He previously pleaded no contest to grand theft auto and exposing himself to women he met through Craigslist.
Dykstra, who bought a mansion once owned by hockey star Wayne Gretzky, filed for bankruptcy three years ago, claiming he owed more than $31 million and had only $50,000 in assets.
After the filing, Dykstra hid, sold or destroyed more than $400,000 worth of items without permission of a bankruptcy trustee, prosecutors said.
"Mr. Dykstra's days of playing games with the public and the legal system are over," said U.S. Attorney Andre Birotte Jr. "These convictions should serve as a cautionary tale of a high-flying sports celebrity who tried to manipulate and exploit both his creditors and the bankruptcy laws."
Court documents show Dykstra said he put an oven, sconces and chandeliers into a storage unit, but prosecutors said he actually sold the items for $8,500.
He also hid baseball gloves, balls, bats and other memorabilia from the bankruptcy court and creditors and sold them last year for about $15,000, court documents show.
Asked by U.S. District Judge Dean Pregerson if he had committed the crimes involved in the guilty plea, Dykstra responded, "Yes, your honor."
Dykstra, wearing a jail-issued green jacket and white jumpsuit, entered the courtroom shackled in handcuffs. The stocky, gray-haired defendant conferred briefly with his defense attorneys before the hearing and was led away by U.S. marshals.
Dykstra was indicted in February on 15 counts. Prosecutors said he agreed to waive his right to appeal if he's sentenced to less than 51 months in prison. Dykstra also could face fines up to $750,000.
He is currently serving a three-year prison sentence after pleading no contest to grand theft auto and providing a false financial statement. In that case, Dykstra was arrested last year by police who said they found cocaine, Ecstasy and synthetic human growth hormone at his Los Angeles home last. In exchange for his plea, prosecutors dropped 21 counts against him.
He also was sentenced this year to nine months in jail after pleading no contest to charges he exposed himself to women he met through Craigslist.
The U.S. sued Apple Inc. (AAPL), Hachette SA, HarperCollins, Macmillan, Penguin and Simon & Schuster in New York district court, claiming the publishers colluded to fix eBook prices.
CBS Corp. (CBS)'s Simon & Schuster, Lagardère SCA's Hachette Book Group and News Corp. (NWSA)'s HarperCollins settled their suits today, two people familiar with the cases said.
Ebook on an iPad in New York on April 11, 2012. Photographer: Scott Eells/Bloomberg
Apple and Macmillan, which have refused to engage in settlement talks with the Justice Department, deny they colluded to raise prices for digital books, according to people familiar with the matter. They will argue that pricing agreements between Apple and publishers enhanced competition in the e-book industry, which was dominated by Amazon.com Inc. (AMZN)
The Justice Department is probing how Cupertino, California-based Apple changed the way publishers charged for e- books on the iPad, a person familiar with the matter said last month. The Justice Department said it would announce an "unspecified" antitrust settlement today.
Pearson Plc (PSON)'s Penguin Group (PNGN) was also preparing to fight the U.S. Justice Department in court if necessary, two people familiar with knowledge of the matter told Bloomberg News April 5.
Gina Talamona, a spokeswoman for the Justice Department's antitrust division, and representatives of Apple, Simon & Schuster, HarperCollins, Hachette, Penguin and Macmillan, which is a unit of Verlagsgruppe Georg von Holtzbrinck GmbH, declined to comment on prospects for lawsuits or settlements.
Agency Model
Apple, Penguin and Macmillan want to protect the so-called agency model that lets publishers — not vendors — set e-book prices, said the people on April 5, who declined to be identified because they weren't authorized to speak publicly.
The government is seeking a settlement that would let Amazon and other retailers return to a wholesale model, where retailers decide what to charge customers, the people said. A settlement could also void so-called most-favored nation clauses in Apple's contracts that require book sellers to provide the maker of the iPad with the lowest prices they offer competitors, the people said.
Consumers and competition could be hurt if several companies sign contracts that refer to prices charged to rivals even if those firms aren't dominant, said Fiona Scott-Morton, a Justice Department economist, in an April 5 speech in Washington, signaling the antitrust division's thinking on the issue of most-favored-nation clauses.
More Control
Upholding the agency model would give publishers more control over pricing and limit discounting, helping the industry avoid sales losses as more consumers buy books online.
Sales of e-books rose 117 percent in 2011, generating $969.9 million, Publishers Weekly reported Feb. 27, citing estimates from the Association of American Publishers. By eliminating printing and shipping costs, digital versions generate higher profit margins than physical copies.
When Apple came out with the iPad in 2010, it let publishers set their own prices for e-books as long as it got a 30 percent cut and the publishers agreed to offer their lowest prices through Apple. This agency model overtook Amazon's practice of buying books at a discount from publishers and then setting its own price for e-reader devices.
The results of a settlement or lawsuit wouldn't necessarily kill the agency model or prevent other publishers from continuing to set their own prices for e-books, one of the people said.
Random House Inc., based in New York, has agreements with Apple and Amazon that lets the book publisher set prices for e- books, the essence of the agency model. The company isn't a part of the U.S. inquiry.
This has got to be the most ridiculous news I've ever heard. A judge at a Will County Courthouse in Chicago was sentencing another fellow on some felony drug charges when his cousin, Clifton Williams, "stretched and let out a very ill-timed yawn." His penalty for that? A maximum six months in jail without a jury trial. Williams was locked up on July 23rd and is reportedly going to serve at least 21 days.
I was shocked when I read of this incident. I had no idea that such thing was even punishable by law. Apparently, it is up to the judge to decide what punishment to render a person to be in criminal "contempt of the court." But is yawning really criminal?
I didn't' think this was anything you could hold someone in contempt for. I mean, yawning is a natural, involuntary action we all undergo daily. Apparently, Clifton Williams' yawn was different. The sentencing judge was none other than Judge Daniel Rozak. The yawn was reportedly loud and clearly meant to show disrespect and interruption of the sentencing of his cousin, said prosecutors present in the courtroom. But Judge Rozak is no ordinary judge.
According court records, the judge had sentenced more people for contemptuous behaviors including having their phones ring in court, cussing at the judge or speaking or yelling loudly as to interrupt court proceedings. He has the legal rights to do that it appears. But it seems as though he does so more often than his colleagues.
Records show that other judges in his court have done way less sentencing on such disruptions. Despite his high rate of sentences for non-criminal offenses, judge Rozak is well respected and regarded as a 'tough but fair' judge. He apparently reduced those sentencing after the perpetrators apologize. And he apparently needs to be strict due to the nature of the cases he handles.
Well now you know. Judges have discretion to render up to six months in jail for disruptive behavior, including yawning. Next time you find yourself in court, warn "nature" to be mindful of your locale so you won't disturb a proceeding!
Like the Ayala brothers, many Mexicans work in the United States to help support their families south of the border. The money that these immigrants earn makes a huge impact on the Mexican economy. The National Population Council of Mexico estimates that one in 10 Mexican families is dependent upon remittances (money sent home from Mexican workers in the U.S.) as their primary source of income. Remittances are the third largest source of income for Mexico, after petroleum and tourism, amounting to between six and eight billion dollars each year, according to the Migration Policy Institute.
In October 1994, the Immigration and Naturalization Service (INS) launched Operation Gatekeeper to crack down on people entering the country through San Diego, California. Militarizing the border with more border patrol agents and resources has forced immigrants to cross through the Imperial Desert or over the mountains north of Tecate. Global Exchange states that the number of immigrant deaths has increased over 600 percent since 1994. Several thousands have died along the U.S./Mexico border since Operation Gatekeeper began. Mexicans have drowned in canals and rivers and have died of dehydration, hypothermia and heat stress in the desert. Some have been shot by ranchers in Arizona and Texas. In the year 2000 alone, 369 immigrants perished trying to cross the border – almost half from exposure to heat or cold. Because of increasing amounts of border patrol officers and equipment, many undocumented workers are staying longer in the U.S., unable to return to see their families for long periods of time and swelling the immigrant population.
Even as Congress sought to control immigration through tough border controls, employer sanctions, cutbacks in benefits to immigrants and the NAFTA treaty promoting economic development in Mexico, immigration has continued to rise. In 1998, the San Francisco Chronicle reported that there are more immigrants – both documented and undocumented – in the United States than ever before.
In July 2001, Mexican President Vicente Fox asked President Bush to consider granting legal status to about three million undocumented Mexicans. U.S. Congressman Luis Gutierrez backed a bill that would legalize immigrants who could prove U.S. residence since 1996. Others in Congress, business and labor pushed for a guest worker program, wherein Mexican workers could freely come and go across the border but would not be allowed to stay in the U.S. permanently.
After September 11, 2001, U.S. officials told the Mexican government that because of terrorism fears, the immigration laws were unlikely to change anytime soon. At the same time, there has been a big drop in Mexican immigration to the United States since the 9/11 terrorist attacks. Even before September 11, border crossing had been down, undoubtedly due to the slowing economy and rising unemployment rate. Apprehensions of illegal immigrants in California's two border patrol districts dropped an average of 57 percent compared to October of 2000. Legal immigration has also fallen 29 percent compared to the previous year, according to journalists at the University of Berkeley.
The typical definition of fraud is that it is intentional deception that will harm someone else, physically, financially, or in other ways. Life insurance fraud is very specific. It refers to acts of intentional deception on the part of those applying for or those selling life insurance. There are many different ways this type of fraud manifests.
Some life insurance fraud is committed by people buying insurance or who already possess it. The most common kind is making deliberate misstatements on applications for insurance. Any type of health information on a policy must be accurate, including a person's age. Smokers have to 'fess up to their behavior, and if people have medical conditions that may raise the cost of insurance, they still must claim them if required. Though life insurance will be more expensive if a person has medical conditions, a policy may be worthless if a person lies on an application. This voids any contract because it is fraudulent, and might leave people's survivors with no money to collect if fraud is proven.
Life insurance fraud can involve some fairly elaborate schemes. People have faked death so that family members can claim policies. Others create a false identity that they can then "kill" for the money. As unsavory as these crimes are, they are at least not physically harming an actual person. Unfortunately, there have been many instances where someone has killed someone else in order to collect on life insurance. This is not only fraudulent but typically considered as first-degree murder.
One type of life insurance purchase that may be fraudulent or illegal at times occurs when companies purchase life insurance on employees, sometimes called dead peasant's insurance. This is not illegal provided employees grant permission for the company to insure them and collect funds if they die. When an employee does not consent to this, it may be viewed as a fraudulent act.
A few doctors can get involved in life insurance fraud by acting as medical examiners that certify the health of people applying. With the person seeking health insurance, they deliberately falsify information on medical exams. This may occur for people expected to live a long time despite medical conditions, or it may be collusion with a disreputable agent in what is called viatical fraud.
In viatical fraud, agents recruit people with terminal illnesses to buy numerous policies, all of which will have an annuity. The person gets some money to make it to the end of his or her life, but the majority of the funds will end up in the pockets of third-party investors after the person's death. Doctors may be involved to certify the "health" of the severely ill person, who also lies about medical condition, and the broker or salesmen is clearly part of the scheme too.
Along with viatical life insurance fraud, other types of fraudulent activities may be practiced by agents selling insurance. Sometimes agents ask people to sign blank forms or offer people new deals on insurance that drain their present insurance to pay for the new policy. These can be fraudulent acts, and people looking to purchase more insurance should be aware of them.
Sued after getting stuck in the house he was robbing:
In October 1998, A Terrence Dickson of Bristol Pennsylvania was exiting a house he finished robbing by way of the garage. He was not able to get the garage door to go up, because the automatic door opener was malfunctioning. He couldn't re- enter the house because the door connecting the house and garage locked when he pulled it shut. The family was on vacation, so Mr. Dickson found himself locked in the garage for eight days. He subsisted on a case of Pepsi he found, and a large bag of dry dog food. This upset Mr. Dickson, so he sued the homeowner's insurance claiming the situation caused him undue mental anguish. The jury agreed to the tune of half a million dollars and change.
Sued after breaking her ankle tripping over a toddler:
In January 2000, Kathleen Robertson of Austin Texas was awarded $780,000.00 by a jury of her peers after breaking her ankle tripping over a toddler who was running amuck inside a furniture store. The owners of the store were understandably surprised at the verdict, considering the misbehaving tyke was Ms. Robertson's son.
Sued a restaurant after she slipped on a spilled drink:
In May 2000, a Philadelphia restaurant was ordered to pay Amber Carson of Lancaster, Pennsylvania $113,500.00 after she slipped on a spilled soft drink and broke her coccyx. The beverage was on the floor because Ms. Carson threw it at her boyfriend 30 seconds earlier during an argument.
Sued a nightclub after she fell while sneaking out:
In December 1997, Kara Walton of Claymont, Delaware successfully sued the owner of a night club in a neighboring city when she fell from the bathroom window to the floor and knocked out her two front teeth. This occurred while Ms. Walton was trying to sneak through the window in the ladies room to avoid paying the $3.50 cover charge. She was awarded $12,000.00 and dental expenses.
Sued Winnebago after crashing it:
In November 2000 Mrs. Grazinski purchased a brand new 32 foot Winnebago motor home. On her first trip home, having joined the freeway, she set the cruise control at 70 mph and calmly left the drivers seat to go into the back and make herself a sandwich. Not surprisingly the Winnie left the freeway, crashed and overturned. Mrs. Grazinski sued Winnebago for not advising her in the handbook that he couldn't actually do this. She was awarded $1,750,000 plus a new Winnie. (Winnebago actually changed their handbooks on the back of this court case, just in case there are any other complete morons buying their vehicles.)
Sued fast-food giants for being fat:
Caesar Barber, 56, of New York City. Barber, who is 5-foot-10 and 270 pounds, says he is obese, diabetic, and suffers from heart disease because fast food restaurants forced him to eat their fatty food four to five times per week. He filed suit against McDonald's, Burger King, Wendy's and KFC, who "profited enormously" and asked for unspecified damages because the eateries didn't warn him that junk food isn't good for him. The judge threw the case out twice, and barred it from being filed a third time. Is that the end of such McCases? No way: lawyers will just find another plaintiff and start over, legal scholars say.
Pedophile priest sued his victim for warning others about him:
Priest David Hanser, 70. Hanser was one of the first Catholic priests to be caught up in the sex abuse scandal. In 1990, he settled a suit filed by one of his victims for $65,000. In the settlement, Hanser agreed not to work with children anymore, but the victim learned that Hanser was ignoring that part of the agreement. The victim appealed to the church, asking it to stop Hanser from working near children, but the church would not intervene. "It's up to the church to decide where he works," argued the priest's lawyer. When the outraged victim went to the press to warn the public that a pedophiliac priest was near children, Hanser sued him for the same $65,000 because he violated his own part of the deal — to keep the settlement secret. The message is clear: shut up about outrageous abuse, or we'll sue you for catching us.
Sued Blain and Copperfield to demand they reveal their secrets to him:
Christopher Roller of Burnsville, Minn. Roller is mystified by professional magicians, so he sued David Blaine and David Copperfield to demand they reveal their secrets to him — or else pay him 10 percent of their lifelong earnings, which he figures amounts to $50 million for Copperfield and $2 million for Blaine. The basis for his suit: Roller claims that the magicians defy the laws of physics, and thus must be using "godly powers" — and since Roller is god (according to him), they're "somehow" stealing that power from him.
Sued the bank for loss of sleep over fee:
Barnard Lorence of Stuart, Fla. Lorence managed to overdraw his own bank account. When the bank charged him a service fee for the overdraft, he filed suit over his "stress and pain" and loss of sleep over the fee. A few hundred thousand bucks, he says, will only amount to a "slap on the wrist", whereas the $2 million he's suing for is more like being "paddled".
Today's Winner sued a store for "allowing" wild birds to fly around in the air:
Rhonda Nichols. She says a wild bird "attacked" her outside a home improvement store in Fairview Heights, Ill., causing head injuries. That's right: outside the store. Yet Nichols still held the Lowe's store responsible for "allowing" wild birds to fly around free in the air. She never reported the incident to the store, but still sued for "at least" $100,000 in damages. In January 2006, the case was thrown out of court.
There are many people in the world who want to migrate to the United States of America permanently. Similarly, there are people who want to migrate temporarily for higher studies, tourism, and business. The number of these aspirants is increasing day by day. There are many legal procedures involved in immigration to the United States. It will not be easy for you to handle the immigration processing even if you have all the right credentials. The attorneys for immigration are experts in immigration laws and assist people in seeking various categories of immigration to United States of America. There are a lot of intricacies involved in immigration process and you need services of an expert to succeed in your immigration plans.
Attorneys can help the aspirants in each and every step of the process. They can help people to become citizens of United States of America. They also help foreigners with the process of naturalization. They are essential for many issues like legal rights, and obligations for foreigners. You need services of these lawyers for various visas. They will help you with different petitions. They will assist you in religious visas, obtaining visa waivers, and during court proceedings for immigration. Refugees need expertise of these lawyers, and also do asylum seekers. They help people who have entered the country under different situations. They are involved in all the legal matters related to immigration.
Attorneys for immigration can help in getting work permit and green card. Getting work permit and green card is not at all an easy task, but these professionals know how to obtain work permit and green card. This is essential if you want to get a good job and earn decent money. There may be cases wherein people have come to the United States with holiday visa, but want to extend their stay in the country. These experts will know things to be done under such circumstances. They can solve all the problems related to immigration. They handle the entire immigration process on behalf of the client.
Immigration attorneys are highly educated lawyers. They generally spend three to four years in a law school after completion of their bachelor or master degree. A good base for this law course would be a bachelor and master degree in subjects like history, communication, journalism, political sciences, and social sciences. They also need to have good experience in dealing with immigration cases in order to be a top-notch professional in this field. Experience is required for dealing with government officials and court during immigration.
There is an interesting personal injury case pending in New Jersey that highlights an interesting question about responsible use of SMS technology. A guy allegedly hit a motorcycle, severely injuring its two riders, because he was distracted by a text his girlfriend had sent. The motorcycle riders sued the girlfriend who sent the text.
Even the plaintiffs' lawyer admits that most people would not be willing to pin responsibility on someone who was not present to cause an accident and injury. But because of the unique facts, namely, that she apparently knew her boyfriend was driving, she became "electronically present" with him in the vehicle.
One of the things the plaintiffs will have to show is that the text proximately caused the accident. In New Jersey, the jury (if the case gets that far) will be asked to find whether the plaintiffs' injuries are so connected with the negligent actions of the girlfriend that it is reasonable to hold her responsible. Answering that will require the jury to examine whether it was foreseeable that her sending the text would cause that wreck.
Though personally I would be of the opinion to place fault on the negligent driver who saw fit to take his eyes from the road to answer. Since his girlfriend is only human and by no means omnipresent, the blame should remain on the boyfriend who could have used his better judgment to simply wait at least till a red light to read the message. The which could have prevented the injury of the motorcyclists, the driver's car would not be impounded, and he'd probably still have the girlfriend who was most likely less than amused to find herself "at fault."